Here's what's on the plate
A job search resource
A harsh reality about freelancing
Updates from the freelancing world
---
The Newsletter With Writing Job Opportunities
Opportunities of the Week by Sonia: I came across this newsletter last year and I'm still subscribed. It shares writing job opportunities curated from Twitter. Twice a week Sonia shares a list of writing jobs posted as tweets to thousands of her email newsletter subscribers. Here's a screenshot: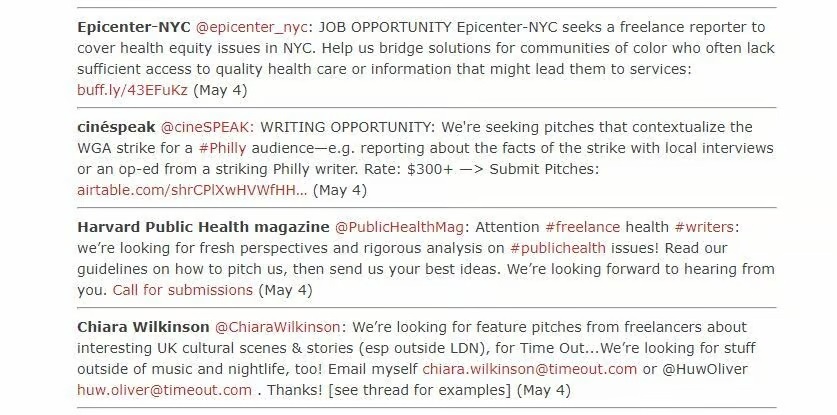 Some are lucrative while others are good for creating a small bump in your income. If you're a writer and would like to take advantage of these opportunities, subscribe to the newsletter. It's free but you're encouraged to tip Sonia for her efforts.
---
We're Just Frontline Pawns
Yesterday, I was working on an article when I got a Slack notification from the publishing company I work for. I checked it immediately and my heart sank as I read the message sent by my section editor.
I had mistakenly rewritten a sentence from another website. But it was 1 sentence with less than 10 words out of a 1200-word article. Yet still, this was enough to earn me my last strike. If I mess up again, I'm out.
This really shook me to the core. One moment, I'm overzealous about freelancing, the next, I realize I can lose my primary source of income with one mistake.
Folks, whether you're a full-time employee or freelancer, remember you're a simple frontline pawn that can be let go at any time. So
Always look for other opportunities
Find a second and third source of income
Build something no one can take away from you
---
What's Happening in the Freelancing World?
That's all. See you next week!